Sales area
Customer account
Online shop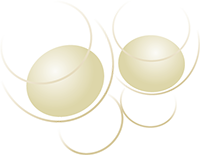 A welcome befitting our wines
The Cave des Grands Crus Blancs welcomes you to its shop dedicated to both tasting and sale.
Our passionate team will help you discover the full potential of our wines and assist you when making your choice.
Always in search of newness and finding better ways to welcome you, we entered the third millennium by innovating, enlarging and transforming our reception area. This is all with a specific goal: to welcome and satisfy our customers with a respect for both traditions and our terroir.
During your visit to our shop we will guide and advise you both in the choice of wines in our production range and the choice of magnificent places to visit in our beautiful South Burgundy region.
The team has been in place for several years and have a perfect grasp of the flavours and characters of the wines on offer. We will know how to best match our wines to your events - allowing you to make the most of our constantly evolving work.
Exceptional wines
Each of our appellations delivers its particular flavours. Suitable for all occasions, Mâconnais wines are pleasurable and born from the heritage of a terroir steeped in authenticity, know-how and prestige.
WHITES
Our white wines are all made from the Chardonnay grape, the flagship grape variety of Burgundy, today renowned throughout the world.
The Grape Variety - Terroir - Climate association allows us to produce balanced wines with powerful and complex aromas. Depending on the terroir, they can be kept for up to 5 to 7 years.
expand_more
SPARKLING
Our crémants de Bourgogne are mainly made from the Chardonnay grape, with a hint of Gamay. They are characterised by a lively and distinct character. Their freshness will be all the more appreciated as an aperitif. Their power will complement a fresh fruit or chocolate-based dessert. And why not enjoy it throughout the whole meal?
expand_more
Crémant de Bourgogne
Fresh and light with a lively and distinct character, they will be perfect as an aperitif and will easily accompany your meal. 
REDS
The Gamay-Noir grape variety with white juice has found its favourite terroir on the granite base of Beaujolais. Our wines develop a personality always typical of their appellation: a fruity and supple Beaujolais, structured vintages with Saint Amour spices and Chénas ripe fruit.
expand_more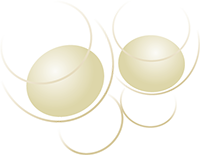 For companies
In the heart of the Mâconnais vineyards, between Haut Beaujolais and South Burgundy, on the land where the Grands Crus Blancs are born, we can provide you with a seminar room.
This place where nobility, exquisiteness and pleasure come together is an excellent place to convene your employees, your customers or prospective customers for a meeting, a study day or a general meeting...
THE SEMINAR ROOM
The "Jean-Baptiste Longepierre" room, named after the first president of the Cave des Grands Crus, can host up to 60 people seated. It is fully equipped with air conditioning, audio-visual equipment (projection screen, video projector, DVD / DIVX player, a mixer amplifier, HF microphone, Wi-Fi internet access), meeting furniture, presentation equipment (flip chart, whiteboard), daylighting and lighting. A bar, refrigerator, microwave oven, isothermal coffee maker and kettle are also at your disposal.
The room has a private entrance and exit as well as a private car park.
Pleasure and gift area
In this haven of conviviality entirely dedicated to wine lovers, you will find - alongside our best wines - essential tasting objects (glasses, decanters, corkscrew, etc…). Regional products and gift ideas are also offered to give you the best experience.
So, if you are on one of your trips, or if you just fancy it, stop at Vinzelles and come and meet us for a sensory journey around the wines of South Burgundy.