The cooperative cellar
Customer account
Online shop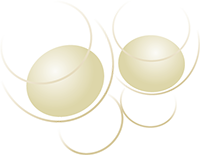 A long history
Created in 1929, the Cave des Grands Crus Blancs first sealed the union of winegrowers from two neighbouring villages: Vinzelles and Loché. The mutualisation approach has enabled these winegrowers to combine their talents and know-how to produce prestigious Burgundy and Beaujolais vintages. Naturally, today this union brings together many other winegrowers from renowned surrounding villages.
The principle of a cooperative cellar is to produce wine from the grapes of its members. After selection by appellations, climates and localities, wine making, storage, packaging and marketing operations are centralised within our wine cellar.
For more than 90 years, the Cave des Grands Crus Blancs has been producing quality wines thanks to a desire to enhance the terroir - combining tradition and modernity.
We regularly invest in new cultivation and wine making techniques that respect both the consumer and the environment.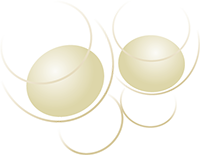 A cooperative spirit
Joining forces to offer the best is our goal.
Since 1929, the winegrowers have chosen to cooperate to become a member of a structure of men and women and participate in a collective adventure, in order to pool wine making and marketing methods.
Our cuvées result from collaborative work and a common history written together for several years around a fascinating collective commitment.
Transmission is at the heart of our approach and forms part of our sustainability objectives, since it is our responsibility to ensure a viable economic, social and environmental situation for future generations. On a daily basis, we are building a project and a sustainable cooperative model, looking towards a future based upon common values.
Our cooperative cellar, known as a wine cooperative, is a group of winegrowers, based on solidarity between members. The cooperative is managed by its president and a board of directors elected by the general members meeting, who closely participate in the life of the cooperative.
People and the terroir
Our approach is at the heart of quality and the environment. The Cellar and all cooperative winegrowers direct their actions towards common objectives:
To develop a responsible future
To be a player in the local economy by promoting the South Burgundy area.
To create wines with an emphasis on excellence
To achieve these objectives, we are implementing certifications to improve the quality and safety of our production.
The HEV certification
The HEV (High Environmental Value) is based on environmental performance indicators relating to the integrity of the operation. Certification makes it possible to attest that biodiversity elements (hedges, grass verges, trees, flowers, insects, etc.) are very widely present on the growing area and that the pressure exerted by agricultural practices on the environment (air, climate, water, soil, biodiversity, landscapes, etc.) is reduced to a minimum.
The ISO22000 certification
The ISO22000 certification is an international model for organisation and management intended to:
provide healthy products to the consumer
guarantee product safety to the customer or distributor
meet the requirements of Community hygiene regulations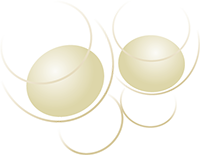 Where we are today…
We are constantly evolving, relying on significant technical training for employees and winegrowers alike. Our regular investments allow us to maintain an efficient production tool.
We have been able to approach the third millennium through innovating, expanding and transforming ourselves - aiming to always better welcome and satisfy our customers.
In recent years our winegrowers and our technical team have worked hard to give birth to new vintages resulting from plot selections and innovative wine making.
At the same time, our sales and tasting areas have been modernised to better welcome our visitors - combining discovery and conviviality.
Our team is waiting for you to advise you and guide you through our terroirs and our different cuvée types.
And tomorrow...
To prepare for the future and always focus on innovation and renewal, we shall continue to carry out various projects that drive us on every day:
Offer you Premier Crus:
We are currently working to supply the Premiers Crus in Pouilly-Fuissé, Pouilly-Vinzelles or Pouilly-Loché.
Improve our CSR approach:
We are studying the feasibility of operating our entire cellar with solar panels.
To turn towards the Organic:
Since 2018 we have been working on the transition to organic, on the vineyard side with organic treatments and the elimination of weed killers, but also on the wine making side through a respectful transformation of the final product. By 2021 this transition will be finalised.